Delft MaMa Children and Maternity Clothing Swap
This Saturday Delft MaMa is taking a head start on King's Day by organizing a Children and Maternity Clothing Swap at the playgroup location KDV de Vlinderstruik in Delft on Lodewijk van Deysselhof 165. It's a well-organized and an easy way to be kind to the environment and to our wallets by joining our efforts together.
"If one million people bought their next item of clothing secondhand instead new, we would save SIX million kilograms of carbon pollution from entering the atmosphere." [1]
What to bring? Good quality clothing in all sizes for children and expecting mothers that no longer serve you. The seasons change and you just might find yourself staring at your child's closet trying to find out if any of the last years shorts fit them. Or perhaps your maternity pants are only hogging the space and you'd much more benefit swapping those elastic jeans to a pair of sandals and rubber boots for your toddler. Whatever the case may be, everyone's welcome!
How much do the items cost? The short answer is zero. Many of us don't have families close by and find ourselves lacking the otherwise natural circles of clothes swapping with relatives. Swapping with cousins rarely cost anything and neither does this. We encourage people to bring what no longer serve them and hopefully find the pieces that will be just right for them as well. Pieces aren't counted, so swap will be strictly based on taking whatever serves your purposes. You'll simply pick what you need!
The items that are left in the end you're free to bring back home or you can choose to donate to the Delft MaMa King's Day Sale.
More information about the swap is available here.
[1] Source
Delft MaMa King's Day Sale
Last year Anna Kõvári of Delft MaMa organized the first King's Day Sale all by herself.
"I just cleared a bit our house and sold the items. It was more like an experiment for me to see how I would deal with selling things to strangers. I was completely surprised by myself; I did not know that I love bargaining and selling," Kõvári says.
It took a few hours, Kõvári made some money, which she then decided to donate to Delft MaMa. Call it a success? Absolutely!
This year DMM decided to turn on the big gear and start preparing well in advance. Tatjana Lisjak has taken an excellent lead in the project and gotten people to dig through their closets in order to support the organization. Want to learn how to donate items and more? Click here.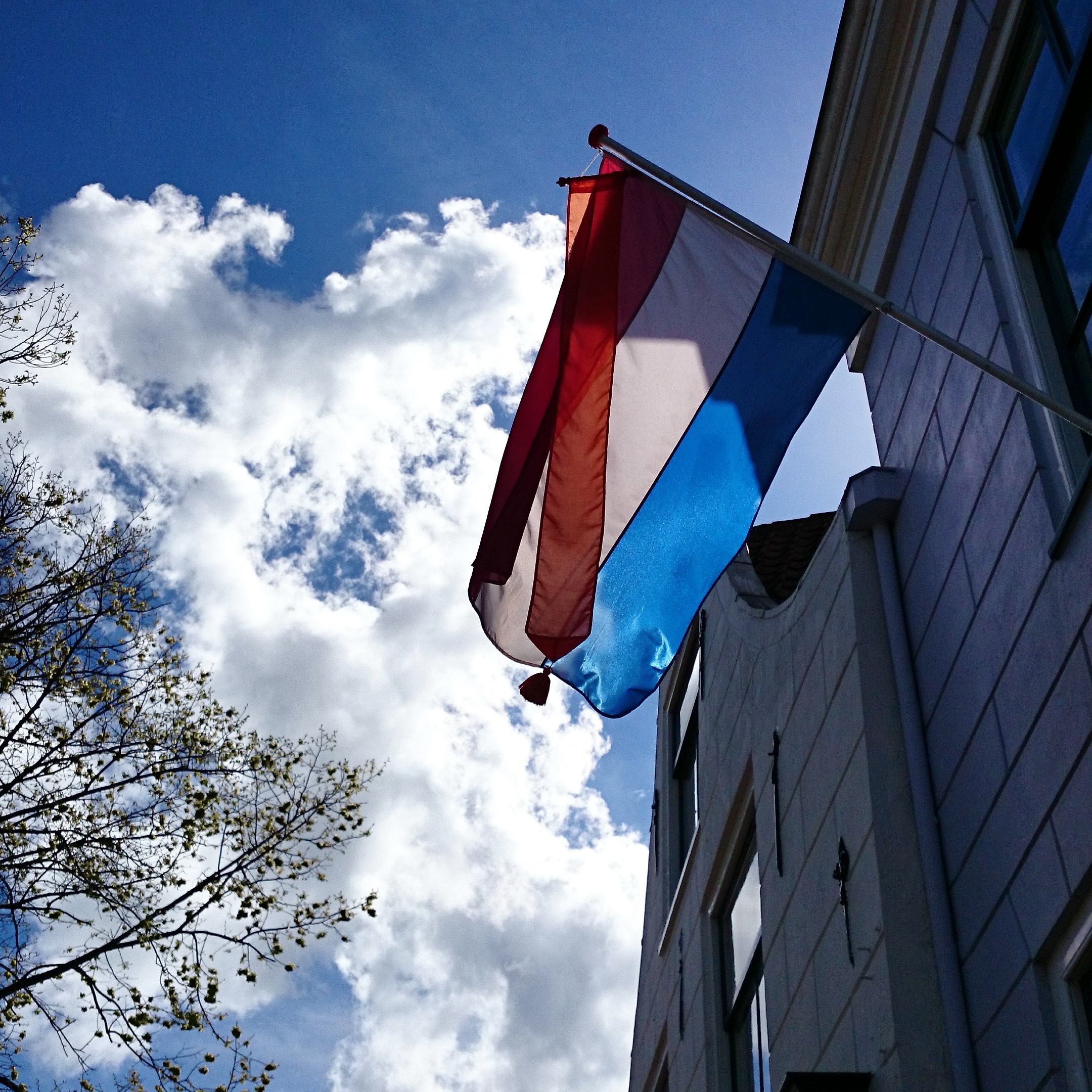 On King's Day you'll find Delft MaMa in two locations: Nieuwe Langedijk and another to be announced spot. You can drop by to see the variety of books, beautiful dresses, clothing, toys and the rest that are available for small change at these two stalls. You will also find a Delft mama volunteer on the spot with coloring sheets, boxes of raisins and other wonderful things for your little ones. If you already have everything you could ever desire for, but you feel like supporting some of our projects, there will be a box for money donations purely for the upcoming mosaic project.
Crowdfunding for the mosaic
The mosaic project was previously introduced in the blog by Oriana van der Sande.
What's the gist? Delft MaMa is turning 10 years in 2017. To celebrate, the organization wants to treat the city on our birthday much like the Dutch people treat their family, friends and colleagues in the form of "traktatie". The current Delft MaMa substitute chairwoman Ildikó Wooning explains further: "We are taking a wall that is tagged with graffiti and make it a lot nicer. The location we chose is a playground, so it connects nicely to the spirit of Delft MaMa. The design is a picture of a bridge, children, a mother and ducks and it embodies the feeling of bridging the gaps."
Delft MaMa has asked funds from the city and various other charity foundations, but most of all we are relying on donations. You can contribute by donating your time, money or materials. [2]
Nan Deardorff McClain, well-acclaimed mosaic artist in Delft, will be leading this project with the help of volunteers. There will be five mosaic workshops available for the Delft mamas in May. It will be an exchange of talents, time and materials, according to Wooning: "We give the materials and the volunteers give us their handiwork. Those pieces will go on the wall." The first workshop will take place on 2nd of May. You can find more information here.
Through this link you can donate, or you can choose to wait until King's Day and drop by and donate money at designated box at the stand.
Did you recently brake a mirror? Do you have a pile of outdoor suitable tiles you no longer need? Then hit us up and we'll tell you where to bring your donations or when we can pick them up.
And of course once the crowdfunding videos Wooning has been working on are released to the public, you can help by spreading the word.
[2] Any extra donations will be forwarded to the next mosaic project.
The following two tabs change content below.
Tarja Van Veldhoven
Finnish-Delftian mom of three, married to a Dutch man with a decade long blogging history.
Latest posts by Tarja Van Veldhoven (see all)
Comments
comments