Useful links
For information on child-related activities, shops and services in the area of Delft you can visit the Bloei platform (in Dutch).  It contains a well-updated agenda of everything happening in Delft for children. Once you are there, don't forget to rate us!
ONLINE SAFETY
Parents' survival guide to online safety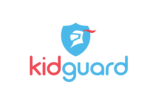 ACTIVITIES FOR BABIES
The Delft MaMa Bumps & Babies playgroup meets every Thursday at the public library DOK Delft, location Centrum (Vesteplein 100) and is a great opportunity to meet other new or expecting moms and their babies in the Delft area. No invitation is needed and you can drop in at any time.
Birth Preparation, Breastfeeding Classes, First Aid, Baby Massage
Great Expectations – offers classes in English in Den Haag
www.greatexpectations.nl
06 50634434
Birte Wohlers
Speaks English, German, and Dutch in Noordwijk
https://www.allaboutbirth.nl/doula/werkwijze
Art, Music, Dance & Sensory Development
Music on the Lap (Muziek op Schoot)
Music class for ages 4 months to 4 years in Delft
http://www.felicevandersande.nl/MOS_english.html
015 2143459
Baby Sensory
Sensory development activities for Babies 0-14 months.
Various locations: https://www.wowworldgroup.nl/en/find-a-class
Baby and Toddler Swimming
Sportfondsen
https://www.sportfondsenbaddelft.nl/activiteiten/baby-en-peuterzwemmen
Zwembad Kerkpolder
https://www.zwembadkerkpolder.nl/
---
ACTIVITIES FOR TODDLERS
De VAK, Centrum voor de Kunsten
http://www.vak-delft.nl/
Children's arts academy. Art, Dance, and Music Classes for as young as 2.5 years
Westvest 9
2611 AX Delft
Ballet Studio Flexible
Kleuter (toddler) classes begin at age 4
http://www.balletstudioflexible.nl/english.html
Singelstraat 49
2613 EM Delft
Dansschool Wesseling
All forms of dance instruction, beginning at 4 years old.
http://www.dansschool-wesseling.nl/index.php?lan=EN&loc=&pid=4&ppid=0
Voorstraat 64
2611 JS Delft
---
RAINY DAY ACTIVITIES
Kids playground Delft
http://www.kidsplayground.nl/en/delft
Ikea Delft
http://www.ikea.com/nl/nl/store/delft
Kids can play in the restaurant, and there are special places for kids as well. Close to restaurant area you'll find the the children's department with toys. You can also leave the kids alone down by the stairs while you shop, but note that there are a lot of older and wilder kids.
Klieder
Children's shop with cafe, toys and free wifi in Delft.
http://www.kliederdelft.nl/
Ecoplaza
Biological supermarket with a cafe and toys, and a changing table.
https://www.ekoplaza.nl/vestigingen/
Leonidas
Children friendly restaurant with toys and wifi and changing table. For a crawling baby, not a lot of movement possibilities.
http://www.lunchroomleonidasdelft.nl/
DOK Library
First floor, children section – huge range of children's books.
https://dok.op-shop.nl/?tags=5
Jans
Children friendly with toys in a small area and free wifi
http://www.jansdelft.nl/
Intratuin Pijnacker
They have a great café and big playing area in their restaurant.
http://www.intratuin.nl/winkels/intratuin-pijnacker/
Groenrijk in Rijswijk
The newly renovated garden center offers a playing pen next to the newly built cafe.
http://www.groenrijkrijswijk.nl
Bubble Jungle in Leiderdorp
http://www.bubbeljungle.nl/activiteiten/speelstad
Ballorig in 's-Gravenzande
http://www.ballorig.nl/s-gravenzande
Place 4 kids in Wateringen
Small, clean and great for smaller kids.
http://www.place4kidz.nl/
Monkey Town in Rijswijk
http://www.monkeytown.eu/rijswijk
For all the playgrounds and activities shown on a map:
http://www.plekcheck.nl/