Before and after
This is how it looks right now, the wall at the Achtertuin playground.
Our plan, what it will look like when finished…
News
17/07/2017
Success!
We've managed to get 108% together of our goals at the end 🙂
Thank you for all for the support, the ideas, the talks, the positive energies! Off to holiday now, and see you 9th August on the first mosaic workshop again!
30/06/2017
We are in talks and meetings with Delft Gemeente, TU Delft and DSM..
The flyer run goes also really well, big thank you goes out to our volunteers for that!
The new workshops are scheduled too, two Tuesdays and two Wednesdays  in August: 9, 16, 22 and 29!
Remember to make your donation, time flies! We have 18 days left, and counting…!

20/06/2017
Remember to give yourself up as a volunteer if you've been attending our workshops!
Thank you so much for your support! Make sure you tell all your friends, what are YOU giving back to the community! To be active in a crowdfunding campaign is not just super cool, but it does look great on a CV!
25/05/2017
Good news Everybody: Fonds 1818 is supporting us!!!
Do so yourself, show us that you care! 
23/05/2017
We have official word from the Gemeente Delft: the mosaic plans are accepted by the Kwaliteitskamer! The Crowdfunding can begin!

20/04/2017
Writing and proofreading!
We are busy bees behind the scenes filling out the crowdfunding projects details at the platform: www.voorjebuurt.nl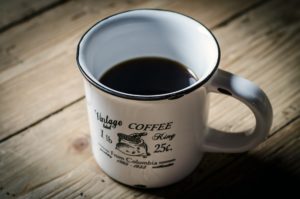 20/04/2017 
Anniversary Meeting
@Jans – we met yet again, to discuss where we stand with our planning and execution.
Among other topics we discussed what happened at the BeursVloer 11/04/2017, where Lucie Cunningham and Ildikó Wooning found connections to make the 10-year anniversary of Delft MaMa memorable. 
01/04/2017 
Levende Etalagedag
We had a lot of (pieces of) fun with our kids creating flowers. Thanks to Nan, Barbara and Masha and all the others for the warm welcome into the world of mosaics!
09/03/2017 
We have dates for preliminary Mosaic Workshops!
The workshops will take place at the SKD location (where the playgroups are twice a week), on these days:
* May 12,
* May 16th
* May 30
If you are interested in learning more about our project and how you can get involved – including making your hands dirty – let us know! Write us a message, and/or check out the Facebook Event page, where you'll find more information and practical tips too.
31/03/2017
Finding funds – now that's a job you have to take seriously. The meeting was between Diana and Ildikó, with the creative input of a lot more Delft mama's!
Fonds 1818, Oranjefonds, Gemeente Delft – we are asking them all to contribute to bring our wonderful design to life. 
26/03/2017 
Sunday afternoon at Sevenhills.
We've been working hard on a plan for crowdfunding the mosaic plan. The steps are being worked out, the media plan is in full-swing and creating "the hype" is burning high!
19/02/2017 
Design meeting
Our wonderful designers were showing their hard work and we've been blown away by them. It was a tough choice, but we are all happy with the decision. Claudia and Nan were working closely to finalize the ideas, "bridging" the gaps 😉 and creating a color palette that will please the eyes of the architects! 
26/01/2017
Mosaic meeting
Our designers have been working hard! They made sketches, listened to our ideas, collected inspiration.  They also learned technical details, researched practicalities about how to create a mosaic, and their dive was deep into the heart of making a mosaic with volunteers. We have a "winner" design, which will be worked on some more, to bridge the ideals that we think of, when we hear the word: Delft.
01/12/2016 
Skype session with designers
This was a fun one! Spiced with some technical difficulties – which we did conquer after all – we've finally met! There was the connector, the consultant, the designers, the artist, and the organizer – all in one virtual place, after all the kids were fed, bathed and in bed 😉
Oh, the joys of being a mom! Now, off to bigger plans!
These are the plans – we learn as we go, keep that in mind please. Sometimes we run into unforeseen costs and the more people we involve, the more ideas (sometimes even better ones!) come forward. The plans evolve with time – but don't worry, here we will keep you updated with everything new.
Our applications are being sent to these organisations, and we are awaiting their answers. The minute we have confirmation of their support, you'll know!
How to contribute?
Crowdfunding is a success!
Donations can't be made anymore through the crowdfunding project site: https://www.voorjebuurt.nl/campaigns/mozaiekvoordelft
We have other means – try through simple bank transfer or paypal payment.
We have really cool rewards for our donateurs – and if you are a business, you can profit from our business packages. We can make your business visibility shoot through the roof in the international community of Delft and surroundings!
With your time
If you want to get your hands "dirty", you are welcome to take part in creating the mosaic itself! Introductory workshops will take place at the Staalweg 1 in Delft, all begin at 19:30(atelier of our mosaic expert, Nan Deardorff McClain):
* Saturday 19 August 2017
* Tuesday 22 August 2017
* Thursday 24 August 2017
* Saturday 26 August 2017
* Tuesday 29 August 2017
* Thursday 31 August 2017
* Saturday 2 September 2017
If you are interested or have questions let us know! Write us a message, and/or check out the Facebook Event page, where you'll find more information and practical tips too!
Via bank transfer
NAME: Delft MaMa
IBAN: NL63RABO 0135 88 85 49
Mention "Mosaic" and your name and address in the description so that we can properly thank you!
The Stichting Delft MaMa is a registered Dutch charity whose KvK Chamber of commerce registration number is 27304191.
Easily with PayPal
Click of a button, it's super easy!
Make sure you are stating your name and address (and mosaic) in the description bar that we can properly thank you!
With leftovers
You can contribute leftover tiles you might have. Please read on for the technical details, as not all tiles were created equal 😉
– We need tiles that are strictly non-porous, so they can't absorb water and lose their glaze
– we may include some glass, but not too much – it can be subject to vandalism
– pieces of mirrors are also fun to use – but just a little so it's not too "bling"!
– if you want to incorporate a bit of broken porcelain from your home, this could be a special touch…but it can't be porous. How can you tell if it's porous or really porcelain or ceramic? Here's the test: carefully touch your tongue to the broken edge of the piece. Does your tongue stick at all? If yes, it's porous and it can't be used outside. Sadly, Delft blue porcelain, the fancy, hand-painted "porcelain" is not porcelain at all! It's beautiful earthenware and sadly we can't use it in our outdoor mosaic.
Please contact us here or drop us a mail so that we can organize a drop-off or pick-up!