Melle Hofman will host a Dutch cooking workshop in April 2017. Menu for the evening includes:
Groninger Mustard Soup
Witlof with Ham and Cheese
As Melle explains…
The Dutch are not famous for their cuisine – and in the Netherlands food is commonly seen as fuel for the body. Nevertheless, the Dutch do like to go out for dinner "voor de gezelligheid" and they then do indulge in some tasty Dutch classics. Famous from my region, "Groninger mosterdsoep" (Groninger Mustard Soup). It originates from the North of the Netherlands, but is now eaten all over the Netherlands. Made with just a couple of spoons of mustard from the Marne this soup is warm and flavorful icon often enjoyed with either bacon, smoked salmon or Dutch shrimps.
For this recipe Marne mustard is used from the province of Groningen. The mustard factory originates in Kloosterburen. This region is close to Zoutkamp at the Lauwers lake (previously Lauwers sea, it dammed from the sea in 1969) – a fishermen's village famous for its fresh Dutch shrimps. Combining this heritage, today's workshop will feature mustard soup with spring onions and fresh shrimps.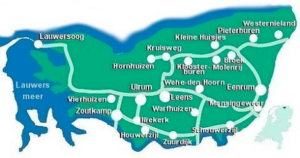 As a main course we will go all the way to the other end of the country, to a part that used to be a part of the Kingdom of the Netherlands but is now the capital of Belgium, Brussels. During the independence war of 1830, a Belgian farmer in Schaarbeek hid chicory roots in his basement under a layer of sand. Due through the mild winter these grew out to form a leafy vegetable found to be very tasty. Up till today, this vegetable is popular in the Netherlands and Flanders and is often eaten with ham and cheese. So for the main course, this workshop will feature "witlof met ham en kaas", chicory with ham and cheese.
IMPORTANT
– Fees are 10 euro per person.
– There are only 5 spots available, and the registration will be processed on a first come first serve basis.
– To register for this event, please email Anish Patil at info@cultureguru.nl. Once your registration is confirmed, you will receive an email with bank information where payment can be made and event location details will be sent.
– It is a participatory event, where we will all cook & eat together and clean after us before heading home.
Comments
comments