Latest writings…
NOTE FROM THE EDITORS
Initiated over 2 years ago, the Delft Mama blog has delivered numerous creative, heartwarming contributions throughout the years. Looking back at those earlier posts — in our role as current editors — we realized there were quite a few that we missed. Surely we aren't the only ones, especially with new members joining Delft Mama each year. With that in mind, we decided to take a look back a couple times each year to recall one of those "Oldies but Goodies".
Here's the first installment, a rather recognizable, yet shocking and frankly funny post that speaks to the core of one of Delft Mama's missions — to help build networks and provide support that makes families (and families-to-be) feel at home here in Delft.
by Amanda de Souza, with Onica King
One of the enduring memories I have of childhood are birthday parties, the ones my mother held for my brother and I. She was a born extrovert and revelled in entertaining children. She would come to life during those parties, jettisoning daily cares for a few hours and casting everyone in her magical spell. Read more
In See you at DULI, we met easy-going Carolina Nesi of DULI, a place where you can find international/multilingual books for children and adults, as well as workshops and courses aimed at both children and adults. Carolina has a passion for books and it shows in the book-filled interior of… Read more
by Lynette Croxford When arriving in Delft not speaking the language, I spent quite some time worrying about schools for the precious ones. My agitation increased tenfold after speaking to other mamas at the playgroup. The conversations were along the lines of, "WHAT? She's not on the list yet? You… Read more
Let's connect!
What's going on in Delft? Join the newsletter, and…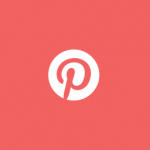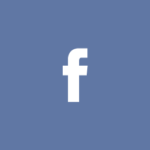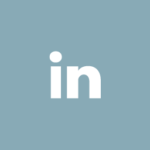 Random posts
1. You know you are a mum with double standards when… You tell your kid that he should not eat candy whilst you sneakily unwrap a chocolate bar, fly it into your mouth and wolf it down with not even moving your jaw.
2. You know you are a pram pusher when, when you walk with no pram to push, you still go leaning forward and with your arms semi-flexed and rock a shopping trolley back and forth.
3. You know you are usually cycling with your kid when… you go singing, whistling and pointing at yellow cranes even when he is not around. Read more
Welcome to our first article in a series about toys and play. Is your little one bored with his or her mountain of toys, or are you looking to reduce that mountain without sacrificing variety and quality? Perhaps you are looking to try different types of toys before buying? The… Read more
The Delft MaMa blog is celebrating its first anniversary this April. Agnès Batllori Benet and I started this blog with lots of plans and even some structure, but most of all we learned most valuable lessons on the way. Agnès is moving onto other challenges while Marie Kummerlowe will take… Read more
Congratulations, you're raising your children to speak two or more languages. Maybe you have questions. For example: "Am I screwing up my kids for life?" or "How on Earth will I ever manage this when parenting is so overwhelming and I have to do it in two languages?" I'm here… Read more
With busy schedules it can be difficult to find time for a big trip. Work and school schedules often mean travel is limited to peak times. Luckily, from Delft, there are many places you can escape for a quick weekend trip. Here are five ideas that allow you to leave… Read more
Ever since I started writing about the moms of the week for Delft MaMa blog, I've been asking those who I interview to nominate other mothers to be the next moms of the week. The list is ever-growing, but sometimes someone is nominated multiple times and it's time to get… Read more