Latest writings…
As most children in the Netherlands prepare to celebrate the period of Sinterklaas, some of us expats can be left overwhelmed with this uniquely Dutch tradition, without understanding the history behind it. Some aspects might be shocking (blackface), others might be endearing (leaving carrots in shoes for Sint's horse). Join us as Delft MaMa Anitha Raj, hailing from India, shares a little background on Sinterklaas followed by her observations of this annual tradition.
NOTE FROM THE EDITORS
Initiated over 2 years ago, the Delft Mama blog has delivered numerous creative, heartwarming contributions throughout the years. Looking back at those earlier posts — in our role as current editors — we realized there were quite a few that we missed. Surely we aren't the only ones, especially with new members joining Delft Mama each year. With that in mind, we decided to take a look back a couple times each year to recall one of those "Oldies but Goodies".
Here's the first installment, a rather recognizable, yet shocking and frankly funny post that speaks to the core of one of Delft Mama's missions — to help build networks and provide support that makes families (and families-to-be) feel at home here in Delft.
Let's connect!
What's going on in Delft? Join the newsletter, and…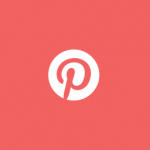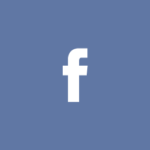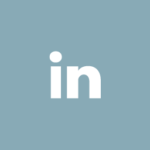 Random posts
We have all been touched by stories of refugees travelling to Europe. Over the next year and a half, Delft is expecting 6.000 Refugees to join our community, and these families have encountered tremendous struggles that are almost unimaginable. As part of the Delft MaMa SLiDe (Soft Landing in Delft) Project, Delft Mamas have been sharing their well-known kindness and compassion to the newcoming Refugee Mamas and Families in Delft. Warm-hearted volunteers have organized activities for refugee children at events including the Taste! Christian Community Delft "Welkoms Maaltijd", the Taste! Dutch Conversation Club, and in the future we will also provide support for the Dutch Up Your Life "New to Delft" Workshops that will soon start in Tanthof.
Read more
"I want to ride my bicycle, I want to ride my bike…" sang Queen years ago.  Statistics say this is what you have to do while living in Holland. There are more bikes in The Netherlands than people. Babies are transported on a bike as soon as they can sit. Cycling in a tight skirt and high heels to work is absolutely normal. Grandmothers do it. Politicians and businessmen do it. So you should do it too. Ride your bike!
Ten years ago our mom of the week, Maya, met her Dutch husband Erwin. Now they are parents of a six-year-old Naama and Boaz who just turned four. Maya grew up in Israel, studied and did the obligatory military service there before moving abroad. She was familiar with the Netherlands before meeting her husband, but never thought she'd be living in Holland – but as faith would often have it, it's exactly where she ended up. Just like most expats, being far from extended family has taught Maya other ways of having a safety net around her, and she feels Delft MaMa is now her family, too. "For me Delft MaMa is one of the strongest attraction points of Delft. For all of us who don't have a family here, this group of wonderful people is it", Maya declares. Read more
World traditions: in the series "world traditions" we will discover what countries celebrate and how do they celebrate it. At the end of the post, you will find an "embrace the tradition" kit, for those who want to celebrate like a local.
To inaugurate the series, a post about Lovers' day in Catalonia and World Book Day.
Delft Mama of the week, Agnès, is for the second time on the blog spotlight after her love story with her partner was published last April. Their son, Max, was born in Delft, but Agnès believes that motherhood would have changed her tempo even if they lived somewhere else. "I'm going at half a speed of what I used to. I used to be always on schedule, because I was working and I had an extensive social life in Barcelona where I come from. I had my family there, so most Sundays we had the Sunday roast at my grandparents place. I was always squeezing a lot of things to one. When we moved to Delft, suddenly I had an empty diary. I have been able to fill that agenda with different stuff of my interest, like the Indian Film Festival in the Hague that I am going to take part in the coordination of. But I'm also taking less commitments. I do like to have a slower tempo." Read more
Delft Mama of the week, Zsófia, is a mother of two little girls, Johannah (5) and Annabel (3). Zsófia met her husband while on holiday and after a couple of years of long-distance relationship, they decided to move to the Netherlands where he was studying at the time. "Initially, I… Read more