Latest writings…
Reading this piece, I'm struck by the similarities in behavior between my own multilingual 4 year old and Kathryn's Lucas. Particularly when I misunderstand something V has said, hurt expression on her face, she throws up her arms and says, "NOOO, Mama! I MEEEEEEEANNNNN….!" and gives a big sigh, looking around as if the right words will pop out of thin air. Our bi/multilingual children are growing up with amazing elastic minds with the ability to move between languages. It doesn't mean, however, that communication is smooth from the start. How many of you can relate? Join us as Kathryn Roscoe shares some of her own amusing observations raising a bilingual child.  
In our blogiversary post last month, Tarja mentioned that Marie's post about learning Dutch in Delft should be reposted (and updated) every once in a while. There are always new people coming in, and many struggle with the same basic questions, among which is learning the language, she wrote.
There are resources for everyone, no matter their level of Dutch. So, grab a cup of your favorite beverage and join us as we revisit how to learn Dutch in Delft. Veel leesplezier!
Let's connect!
What's going on in Delft? Join the newsletter, and…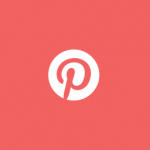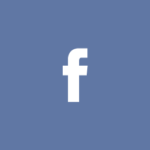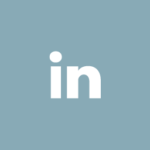 Random posts
Ten years ago our mom of the week, Maya, met her Dutch husband Erwin. Now they are parents of a six-year-old Naama and Boaz who just turned four. Maya grew up in Israel, studied and did the obligatory military service there before moving abroad. She was familiar with the Netherlands before meeting her husband, but never thought she'd be living in Holland – but as faith would often have it, it's exactly where she ended up. Just like most expats, being far from extended family has taught Maya other ways of having a safety net around her, and she feels Delft MaMa is now her family, too. "For me Delft MaMa is one of the strongest attraction points of Delft. For all of us who don't have a family here, this group of wonderful people is it", Maya declares. Read more
When she opens her mouth, anyone would be under the impression she's from Scotland. As a matter of fact, she often gets mistaken for Scottish even by the Scottish. However, once you ask her which part of the beautiful highlands she comes from, she'll tell you she's born in and… Read more
Delft Mama of the week, Anna, has been a part of the community for nearly 4,5 years. As a daughter of a pastor and a director of an elderly house, she grew up with a very active social life. It's no wonder that since February Anna has been the chairwoman of Delft MaMa. She is the mother of Nátán (2), but she attended long before becoming a mother: "I was invited by a friend to one of the playgroups in the library just to meet other internationals. Eventually I had lots of friends who were mostly moms, I was also looking after kids and after two years of living in Delft I became a mother myself."  Read more
Delft Mama of the week, Zsófia, is a mother of two little girls, Johannah (5) and Annabel (3). Zsófia met her husband while on holiday and after a couple of years of long-distance relationship, they decided to move to the Netherlands where he was studying at the time. "Initially, I… Read more