Our Board
Deft MaMa is led by an amazing board of volunteers. These women do more than attend monthly meetings, they represent the organization on a daily basis at playgroups, on playgrounds, at schools, in meetings, via email and phone.
Our Volunteers
Delft MaMa could not exist without the help of a dedicated team of volunteers. Below are volunteers who have taken a leading role within the organisation.
Agnès Batllori Benet Is the proud mother of a half Catalan, half Dutch munchkin. She has been happily in charge of the playgroup as a coordinator and as a host, promoting activities via the Facebook page and is, amongst other ladies, in charge of the blog and the SLiDe pilot programme.
Agnès has a background in filmmaking and journalism. In her spare time she works as a ghost writer.
Ams Huijsing is a Filipino-born and naturalized Dutch fellow, living in the Netherlands for ten years now. She is a mother of 7 and 5 year old bilingual kids. She's also an occasional blogger and a regular volunteer work enthusiast. For more than a year now, she discovered her passion of supporting social entrepreneurship goals and is trying to pave her way towards fair trade ventures.
She is a newbie in Delft MaMa, helping to fill website content and with structuring the volunteering process of Delft MaMa. She is a public policy implementer by profession.
Emilie Yane Lopes is an American, hailing all the way from Hawaii. Together with her husband, 2 (soon to be 3) little girls, and dog, she has called Delft home since 2008.
A graphic designer by day, she has helped to put together the new Delft MaMa website and identity. On her free time, she enjoys taking photos and exploring new cities.
Erika Brouwer-Golhova comes from Slovakia, is married to a Dutch man and has 2 hilarious kids. She enjoys  reading books, mainly esoteric, mystical and psychological literature. She loves cooking vegetarian dishes, fan of Mediterranean and Indian kitchen.  The most she loves her family and documenting every moment of them with her camera. They often spend time outdoor walking, biking or hiking. Besides family she captures the precious moments of life for others as a professional photographer.
She has been with Delft MaMa since 2012 and volunteers with the organising of toddler playgroups.
Fenia Aivaloglou comes from Greece and has settled in Delft since 2012. She is the mum of a 3 year old and during her free time she enjoys binge watching series, taking online courses about anything, running, and preparing crafty projects. She is working as a software engineering researcher at TU Delft and is volunteering to keep the Delft MaMa website up and running.
Ildikó Wooning An organiser at heart, she is pushing the cart of DMM Digital and all moms that are involved into being more… well, organised. She is also a true Hungarian turned half-Dutch (being a decade in Delft does that to you). A mother of two angels in (not much) disguise, she is married happily to a fun, sci-fi loving Dutchman. She is filming all the time and promotes Tanthof and Delft enthusiastically to everybody.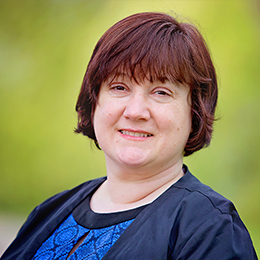 Lucie Cunningham, the founder of  Delft MaMa! Lucie is from France and lived in the UK and USA before moving to Delft in 2003. Her husband works at TU Delft and her son is 13. She officially founded Delft MaMa in 2007. She advises municipalities about the participation of expats in the Netherlands and helps internationals feel at home in the Delft region through helping them find work and volunteer work.
Nareen Fenton moved here together with her husband 9 years ago, expecting to stay for just a couple of years with a 'lets see how it goes' attitude! Both fell in love with Delft and now call this their second home. They had their son here, who is now 7 and Nareen has been a passionate member of Delft MaMa since the day she found out she was pregnant in 2008. The family loves sports and between them, play a variety of hockey, golf and taekwondo. They also enjoy taking out their camper at weekends and just seeing where it takes them!
A former chairwoman of Delft MaMa, Nareen continues to volunteer as a SLiDe "Expert Expat" helping to guide newcomers to the city.
Nina Bogerd has been greatly involved in helping refugees/migrants locally and globally. She regularly travels to crisis locations at the Balkans where she focuses on providing help primarily to families, and in particular, to mothers and babies/kids. Furthermore, with the help of other Delft Mamas, she is participating in a monthly organised Welkom's Lunch for refugees that come to live in Delft. Nina is a scientist, specialised in thermal physiology, holding a post-doc position at TU Delft. She is a mother of two amazing boys. She enjoys discovering new countries, and she loves being active outdoor. In the evenings, when the business of the day is over, she immensely enjoys reading a good book or speaking with friends she has made while living in various countries.
Renée Veldman-Tentori is one of our original Delft Mamas and was a board member when her first baby was born in 2007. After relocating to her native Australia for a few years, she has now settled long term back in the Netherlands. That first "baby" is nearly 9 years old, and has a sister who is almost 7.
Now teaching part time at The Hague University, as well as following a part time Masters there, Renée loves to connect, share, create, learn and teach. Her expertise lies in the areas of social media, marketing and communications. She will be blogging for Delft MaMa and helping out with the website and social media, as well as assisting in community development. Renée is also looking into activities for older children in Delft.
Viji Vasanthan is a mother of a 2,5 year old daughter and has lived with her family in Delft for almost 5 years now. As an expat, Delft MaMa gave her the opportunity to meet different people and volunteer herself with various DMM activities, and also become an active participant in playgroups.
She loves to cook, listen to and sing Indian classical and light music, as well as, meet new people.
She is looking forward using her technical know-how to help maintain and improve the Delft MaMa website as she is a software developer by profession.
Kate Groves, an American, had been living in Rome, Italy when she came to the Netherlands for a fateful holiday in 2009 and met a very nice Dutch man. After four years of a long-distance relationship, she moved to Delft when pregnant with her now 3-year old daughter. As of 2018, she shares editing responsibilities for the Delft MaMa blog and is part of the newsletter team. She loves being a part of a knowledge network and enjoys finding new experts to contribute!
Kate has a background in Deaf education and linguistics research and is currently working on her PhD at the University of Birmingham in the UK. In her nearly non-existent Kate-only time, she learns how to make her own clothes and thinks about going back to sports.
Become a Delft MaMa Volunteer
Become an active member of an enthusiastic group of moms who believe that we are shaping our future by supporting one another in this crazy adventure of parenthood. Read more here or contact us today for more info.